Lets In The Light But Not The Heat
V-KOOL is the amazingly CLEAR window film that lowers indoor temperatures improving overall comfort. This is possible because of our revolutionary heat reflection technology.
V-KOOL, Inc. is the exclusive United States distributor of V-KOOL Films
What Makes
V-KOOL So Amazing?
First (original) high tech clear film in the industry

100%

100%

Allows up to 75% (VK75) of visible light to enter your home or building

75%

75%

Blocks 99% of the sun's UV rays

99%

99%

Blocks up to 65% of total heat (VK70 blocks 55%)

65%

65%

Eliminates over 94% of the sun's infrared rays (VK40, VK55, and VK70)

94%

94%

Lifetime Guaranteed? As long as you own your home!

100%

100%
V-KOOL Is So Amazing It Comes With A Lifetime Guarantee!
V-KOOL performs so well and lasts so long that it comes with a Lifetime Guarantee. If your V-KOOL application fails in any way over its lifetime, you are guaranteed a replacement.
Call us today 1-800-SUN-2-HOT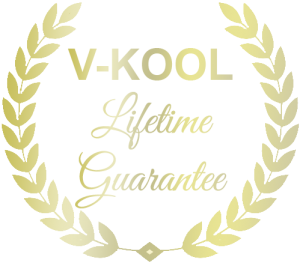 "Popular Science" Names V-KOOL
Top 100 Invention
World's largest Science & Technology magazine "Popular Science" voted Southwall Technologies V-KOOL as one of the top inventions of the millennium for its energy saving qualities.
Other top inventions with V-KOOL Technology include air-conditioning, Internet, plumbing, refrigerators, and computer, just to name a few.
V-KOOL-USA Is A Successful & Recognized Clear Film Solution
V-KOOL is used by a large number of companies, businesses and organizations. It can be found on the Stanford University campus, the American Institute of Architect's building in Washington, D.C. and Alltel Stadium, in Jacksonville, Florida.
Jimmy John's, Bank Of America, Apple Stores, Sephora, Westin Kansas City, Hallmark, Sketcher's Shoes, Exxon convenience stores and many more top businesses also use V-KOOL.
V-KOOL is the product of major advances in surface and particle science and was originally developed for America's space and defense programs.
It works through a patented process known as sputtering in which tiny particles of exotic metals are embedded in optically clear, durable polyester film.
V-KOOL, Inc. is the exclusive United States distributor of V-KOOL Films by Eastman Chemical Company.
Which Part Of Your Life Do You Want To V-KOOL?
Find Out How V-KOOL Can Cool Down Your Home During The Hot Months Saving You Money On Your Electric Bill Month After Month
Find Out How V-KOOL Can Reduce The Heat Build Up In Your Office Or Store Which May Reduce Annual Energy Costs By 5-15% Giving You A 3-5 Year Payback
Have A Question Or Need A Quick Quote?
Contact V-KOOL-USA today if you have a question or if you need a quick no-hassle quote for your specific residential or commercial application.
Contact Us